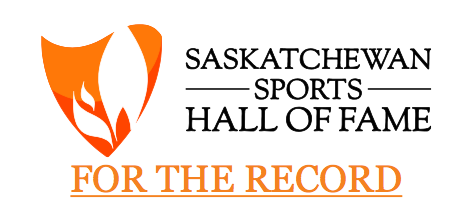 MESSAGE FROM PRESIDENT RANKIN JAWORSKI

Spring is always an exciting time for the Saskatchewan Sports Hall of Fame (SSHF) as we prepare to announce a new class of inductees for the current year. I am proud to say that the Board has ratified the Inductee Selection Committee's recommendation for our Class of 2018 and we will soon be announcing the names to the public. I have been fortunate to be part of a number of nomination cycles for the SSHF and am continually reminded of the astounding quality and breadth of elite athletes, coaches, builders and teams that fill Saskatchewan's history. While I can't spoil the announcement of this year's class I'm proud to say it will once again add to the multitude of inspiring stories and achievements enshrined within the hall.
This year's class announcement also serves as a reminder that there are still a vast array of stories that deserve to be added to the SSHF. From the incredible accomplishments of Hayley Wickenheiser and her 23 years as a member of Canada's National Women's hockey team, to the acclaimed career of Wendel Clark or the ongoing history being made by the incredible recovery and head spinning tricks of Mark McMorris. Regardless of the sport, Saskatchewan still has an abundance of incredible stories waiting to join the ranks of those already within the SSHF.
While there are a great deal of names the board and staff can think of who deserve to be recognized within the Hall, we rely on our supporters within the general public to formally nominate those deserving individuals and teams. The process begins by completing the nomination form found on our website. Once submitted, this document will serve as the basis for consideration into the esteemed group that makes up the 512 inductees of the SSHF. As we prepare to announce the Class of 2018 this April now is a great time to begin considering if there is a deserving person you wish to nominate for future classes of inductees ahead of this year's October 31st deadline. If you have any questions regarding the nomination, selection or induction process please don't hesitate to contact the staff at [email protected], they are more than happy to answer any questions.
Website: www.sasksportshalloffame.com
Facebook: SaskSportsHF
Instagram: @SaskSportsHF
Twitter: @SaskSportsHF
Review us on TripAdvisor
All the best,
Rankin Jaworski
To find out more on our latest happenings at the SSHF, download the full version of the newest For The Record, right here: