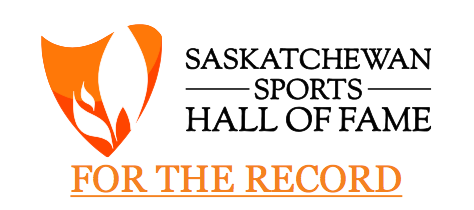 With the holiday season now upon us and things getting as busy as ever for all of us, we wanted to do something to keep you all in the loop as to what is happening at the Hall of Fame. The last couple of months have been amazing, not to mention busy for us, so there is a lot to cover.
In this issue of For The Record you will find a message from both our President, Trent Fraser, as well as Executive Director, Sheila Kelly. In addition you will find updated information on some of our inductees, along with a full recap of Grey Cup fever in Regina and the world premiere of our latest video project.
Thanks to everyone for your support of the Saskatchewan Sports Hall of Fame in 2013 and we look forward to seeing all of you in the New Year!
For The Record November/December 2013