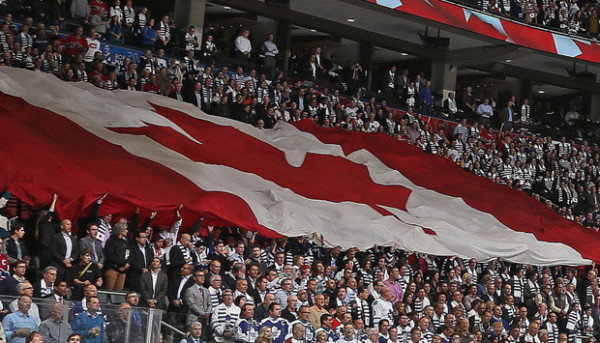 While it is difficult to put this type of gratitude into words, each year on this date, our country does what we can to show our sincere appreciation to those who have given their lives in service of our Nation's freedom. Here at the Saskatchewan Sports Hall of Fame, we are well aware of what words like dedication, sacrifice and commitment stand for, as it is our mission to recognize those people in sport, who best exemplify what these phrases mean.
On November 11 however, that focus shifts and we pay our respects to those who have committed, dedicated and certainly sacrificed everything, in order to keep Canada among the greatest Nations in the world. In sport, similarities are often drawn to a battle, or fight which exists between two sides. Those conflicts though, pale in comparison to what a select few have experienced, beyond the field of play.
With this piece, we aim to thank these people for everything they have done to serve and better the places we live, work and play. Saskatchewan along with the rest Canada is forever grateful to the service men and women of this country. Everything they do on a daily basis ensures Canada remains, well and truly the north, strong and free.
Robert Adams – Athletics
Calvin Bricker – Athletics
Alex Decoteau – Athletics
William Forsyth – Athletics
Stanley Glover – Athletics
Joe Griffiths – Athletics
Harold Mitchelmore – Athletics
Peter Prediger – Baseball
Stanley 'Hub' Gutheridge – Basketball
Anton Glasser – Bowling
Gaston Eichel – Boxing
Ernest 'Ossie' Herlen – Boxing
Claude Petit – Boxing
Claude Warwick – Boxing
Eldon Elliot – Broadcasting
Alfred Hill – Curling
H.J. "Pete" Wilken – Curling
Captain Stanley Harrison – Equestrian
Sandy Archer – Football
Dr. Bob Arn – Football
Ken Charlton – Football
Paul Dojack – Football
R.C. 'Scotty' Livingston – Football
Neil 'Piffles' Taylor – Football
Fred Wilson – Football
Leonard Bath – General
Rollin Henry "Roly" Howes – General
Tom 'Scotty' Melville – General
Robert 'Bobby' Reid – General
John 'Jack' Stewart – General
Edgar 'Wally' Stinson – General
George Ward – General
Dr. Jack Leddy – Golf
Dr. Robert Reid – Golf
Tom Ross – Golf
Edward Abbott – Hockey
Garth Boesch – Hockey
Johnny Bower – Hockey
Austin Creswell – Hockey
Frank Foster – Hockey
Norman "Heck" Fowler – Hockey
Frank Germann – Hockey
William 'Bill' Griston – Hockey
William 'Bill' Hunter – Hockey
Dick Irvin Sr. – Hockey
Gordon Juckes – Hockey
Mike Kartusch – Hockey
Victor Lynn – Hockey
Jack Maddia – Hockey
Charles McCool – Hockey
Frederick McCulloch – Hockey
Ernie McNab – Hockey
Don Metz – Hockey
Nick Metz – Hockey
Stan Obodiac – Hockey
William Beatty Ramsay – Hockey
Chuck Rayner – Hockey
Ed Staniowski – Hockey
Harold 'Harry' Watson – Hockey
Al Ritchie – Hockey/Football
Tony Cote – Multi Sport
Joseph Austman – Rifle Shooting
James Harry Girgulis – Shooting
Julien Audette – Soaring
David Greyeyes – Soccer
Robert Van Impe – Softball
Dr. Sam Landa – Sport Medicine
William 'Bill' Orban – Sport Medicine
Harry Bailey – Swimming
Bill Ebbels – Tennis
J.B. 'Kirk' Kirkpatrick – Tennis
Dr. John Leicester – Tennis
David Ironside Pyle – Wrestling
Lest we forget.