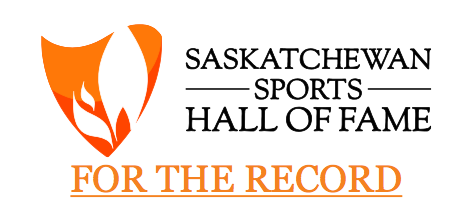 MESSAGE FROM PRESIDENT SCOTT WATERS
2016 is sure to be an exciting and a historic year, marking the 50th anniversary of the Saskatchewan Sports Hall of Fame (SSHF). Celebrations are currently underway, having officially begun in January with the first of our 12 Months, 12 Events initiative.  The SSHF is also planning a Traveling Exhibit, scheduled to visit dozens of communities across Saskatchewan between July and October. More details will be announced in spring, 2016!
The 50th anniversary celebration culminates September 30, 2016 with a formal gala, along with other events. Full details of the 50th anniversary celebrations will be updated regularly on the SSHF's website at www.sasksportshalloffame.com. While the 50th anniversary celebrations are currently at the forefront, we also remain focused on regular day-to-day operations and are busy planning many other exciting events for 2017 and beyond.  As mentioned in an earlier message the SSHF has undergone great transition and improvements in recent years, and the staff and Board of Directors remain focused on providing visitor enhancements to the SSHF, and continuing to deliver a great product to our members and to the public at-large.
I would like to formally welcome a new member to the Board of Directors, and also acknowledge and thank two long-serving members of the Board who recently resigned. Joining the board is Kevin Dureau of Regina. We look forward to working with Kevin and are excited about the passion, experience and perspective he will bring to the organization.  I would also like to thank two board members who recently stepped down; Vance McNab and Hugh Vassos, who completed four and eleven years of service, respectively. During their tenure each contributed greatly to the SSHF, serving on several committees and in various roles, with Hugh Vassos recently serving as President and then as Past President of the SSHF.
The Board of Directors and staff of the SSHF held their annual retreat January 8th and 9th at Manitou Springs Resort and Mineral Spa at Manitou Beach.  Much was accomplished and a good time was had by all.  We had the added delight of being joined for lunch by SSHF inductee Leroy Coates and his wife, Marlene who currently reside in nearby Watrous.
On behalf of the SSHF Board of Directors I would like to wish you the best for the remainder of the winter season and upcoming spring season.  Please stay in touch and stay connected with the SSHF (and encourage friends and family to do the same) through our Social Media channels.
Website: www.sasksportshalloffame.com
Facebook: SaskSportsHF
Instagram: SaskSportsHF
Twitter: @SaskSportsHF
Review us on TripAdvisor
To find out more on our latest happenings at the SSHF, download the full version of the newest For The Record, right here:
For the Record February/March 2016
*UPDATE: Please note that dates have changed for Diamond Girls performances. Updated information will be released in early May!