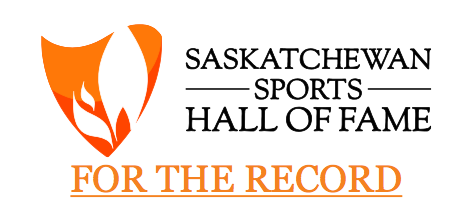 MESSAGE FROM PRESIDENT SCOTT WATERS & EXECUTIVE DIRECTOR SHEILA KELLY
With summer behind us the SSHF is embarking on what will be a very busy fall and winter season as we move into our 50th year of operations. An immediate change for us was the elimination of "summer" and "winter" hours of operation. Normally, with the passing of Labour Day, we would close on weekends for the winter. However, for the present time (for sure until the end of the calendar year) we are testing our members' and the public's interest in our being open on Saturdays from noon-5 p.m., just as we have been open all summer. With at least one special event planned in each month, there is always a reason to be coming back for another visit. And, with the waning of the outdoor golf season, don't forget that you can keep your skills up in our multi-sport simulator. Members get free unlimited usage on a first come basis; however, it is a good idea to call ahead to ensure that we don't have education tours pre-booked into the facility. Those kids don't like to wait!
Setting the stage for the caliber of events that are to come was the 3rd Annual Saskatchewan Roughrider Alumni Autumn Golf Classic hosted on September 23 in Saskatoon. We are delighted to celebrate this continuing partnership with the Alumni as we work together to combine camaraderie and fun with the need to raise much needed funds for Saskatchewan's sport heritage and other Alumni funding priorities.
You will have noticed that October 1 passed by this year without our usual call for inductee nominations and a lot of media attention to the fact that the submission deadline was looming. In anticipation of 2016, when we will spend the year celebrating our 50th Anniversary, the board has decided that we should focus those celebrations on the 505 inductees that we currently have. As a result there will be no new Class of 2016 inducted next June. We will take a pass until 2017 when we look forward to celebrating a brand new Class of inductees to launch us into our next half century of operations. In the meantime, we will continue to actively solicit and accept new nominations for evaluation in advance of the October 1, 2016, nomination deadline.
Among the priorities of the upcoming 50th Anniversary celebrations will be to actively engage our provincial mandate and develop new partnerships through special events and exhibit opportunities. The first of these events will start this month with our President's Reception in Saskatoon on October 24 at The Willows Golf & Country Club. Those of you residing in the Saskatoon and district area should already have received your invitation (by email or via Canada Post) to this event. Please contact us immediately if you have not yet had an opportunity to RSVP. For those of you residing in Regina and district we will be hosting a President's Reception at the SSHF on Saturday, November 21. Invitations to this event will be distributed shortly via email and Canada Post. Watch for yours! These Receptions are always a great opportunity to renew friendships, catch up on the most recent SSHF activities and learn a bit about what's ahead. We hope to see you there!
Other events that are currently slotted into the calendar include our Halloween Birthday Party on October 31. Did you know that the SSHF was launched as the Molson Sports Hall of Fame on October 31, 1966? A week later the Saskatchewan Roughriders won their first Grey Cup. What a great week for Saskatchewan sport! November will see our sport simulator fired up for some serious competition as we host a series of participant challenges sponsored by Boston Pizza Regina & Emerald Park, culminating in "The Finals" on Friday, November 20 (National Jersey Day), and Saturday, November 21, which is RBC Sport Day in Canada. 

The decision to feature minor hockey in Saskatchewan as the theme of our fall exhibit proved to be fortuitous. It appears that the Regina Symphony Orchestra (RSO) also has hockey on their mind and a new partnership was born. On December 6 we will be throwing open the doors (hopefully not all at the same time!) to 900 ticket holders of the RSO's Kids Concert Series presentation of "The Hockey Sweater". An afternoon of pre-concert activities are planned to inspire creativity and fun! Don't have kids or tickets to the concert? No problem. We are open Monday-Friday from 10 a.m.–4:30 p.m. and Saturday noon-5 p.m. Stop by anytime and check out Breakaway with Minor Hockey at your convenience.
This is just a taste of things to come. We look forward to unveiling a year's worth of activities in the weeks ahead. Make plans for a visit! It's been 50 years in the making. We can't wait to welcome everyone to the party!
 
To find out more on our latest happenings at the SSHF, download the full version of the newest For The Record, right here: