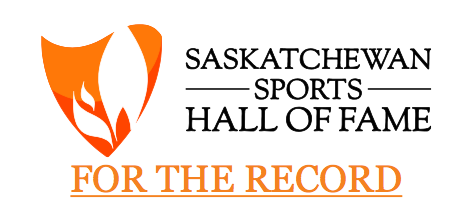 MESSAGE FROM PRESIDENT SCOTT WATERS

We are officially more than one quarter through the Saskatchewan Sports Hall of Fame's (SSHF) 50th year. While we have already started celebrating this historic anniversary, some of our biggest events are still to come.
I would first like to remind everyone that we will not be having a formal induction this year. However, we have many exciting events on the horizon that will give everyone in the province a chance to celebrate our anniversary with us. These events will include a traveling exhibit, a one-woman play and a gala, which will all be explained in detail throughout this newsletter.
It is our hope that, in doing so, we will be successful in celebrating the phenomenal sports history of all 505 inductees, including: 223 athletes, 158 builders and 124 championship teams, whose stories have been housed inside of our walls for all these years.
The staff has also been hard at work planning and executing the first four events in our "12 months, 12 Events" series. The two most recent of these events were prepared in conjunction with major sporting events happening in the province. Our February event saw the staff, along with 15 curling inductees, travel to Swift Current – the host site of the 2016 Ford World Women's Curling Championships.
Our fourth event saw us team up with The Keystone Cup, a prestigious Junior B Hockey Championship that was being hosted in Regina for the first time. The tournament was a great excuse to bring a handful of our inductees together. 2015 SSHF inductee Cliff Koroll flew in from Chicago, while two members of the 1968 Team Canada Olympic Team, Morris Mott and Terry O'Malley, joined us as well.
Fans in attendance during both events were given the opportunity to ask questions of our inductees, get autographs and pose for pictures. I would like to specially thank the Ford World Women's Curling Championship organizing committee, The Keystone Cup organizing committee and our event MC's Taylor Shire and Candace Woodside for helping to make these events possible.
On behalf of the SSHF Board of Directors I would like to wish you the best for the remainder of the spring season and upcoming summer season.  Please stay in touch and stay connected with the SSHF (and encourage friends and family to do the same) through our Social Media channels.
Website: www.sasksportshalloffame.com
Facebook: SaskSportsHF
Instagram: SaskSportsHF
Twitter: @SaskSportsHF
Review us on TripAdvisor
Best wishes,
Scott Waters, President
To find out more on our latest happenings at the SSHF, download the full version of the newest For The Record, right here: