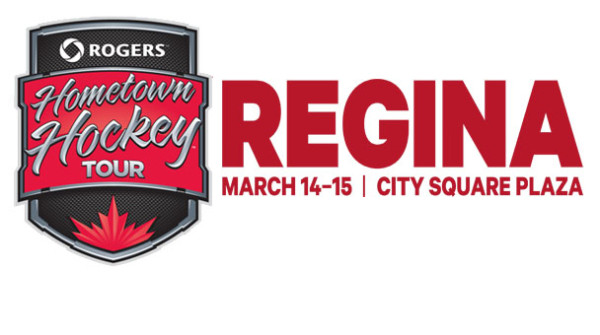 There's a lot to love in Regina at Rogers Hometown Hockey this weekend. Experience all your favourite Regina attractions at the community activation tent and enjoy excellent family activities on City Square Plaza. The SSHF will also be open from noon to 6:00 p.m. on Saturday & Sunday so that Plaza participants can visit our exhibit galleries for an expanded "hockey fix". 
Happening in the heart of downtown Regina are a few great breakfasts:
Noon on Saturday

 – Free egg breakfast 

on Saturday at noon

/ provided by the Saskatchewan Egg Producers.

Noon on Sunday

 – Free pancake breakfast 

on Sunday at noon

/ provided by Regina Downtown Business Improvement District.
In addition to the breakfasts, there are plenty of activities for the whole family to take in! Highlights for the weekend include:
Free coffee & hot chocolate
Free chocolate milk for all the future all-stars on hand, courtesy of Sask Milk
Free jerseys for children, courtesy of Scotiabank
Free entertainment, including live music
NHL alumni & team representatives from the Calgary Flames and Edmonton Oilers
And of course, there is the LIVE broadcast, featuring Ron Maclean on Sunday night, right on the City Square Plaza! We encourage everyone to come out and enjoy the fun.
More details on the schedule and everything happening for Rogers Hometown Hockey can be found
RIGHT HERE