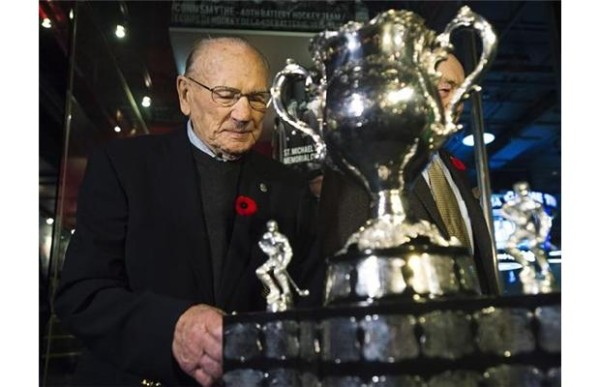 Earlier this week our country celebrated a day during which we remember those who have bravely served our country in order to uphold the rights and freedoms that make Canada so special. Celebrations took place across this great nation shining light on the brave actions of so many heroes from coast to coast who sacrificed to protect all the things we hold most dear. 

One of those things is the proud culture that we have developed through sport. Many of the men and women who have served our country during its greatest conflicts are also those who acted as the greatest contributors to sport. On Tuesday we offered up a small thanks to them in the form of a list. The list included all of those who fought for our country and went on to see their names enshrined in the Saskatchewan Sports Hall of Fame. Among those names was NHL alumni and Toronto Maples Leafs goaltending legend, Johnny Bower, whose tale is perhaps among the most storied of those on this decorated record. 

Bower enlisted with the Canadian Armed Forces at just 16 years of age because, as he put it, "I wanted to be there, with my other buddies". Bower was lucky enough to return from the fields of Europe and go on to have not only a fabled hockey career, but also to become one of this country's most enduring personalities. 

Recently, Bower was present at the Hockey Hall of Fame in Toronto, where he and others recounted their stories and paid their respects to the countless others who gave everything. Enjoy the video posted here, of a Bower who continues to age with incredible grace and who has clearly not lost any of his charm. 

Once again, we would like to offer our gratitude and thanks to all the men and women of the Canadian Armed Forces for all that they do.