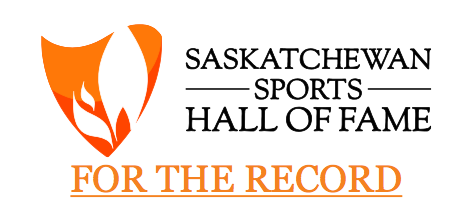 MESSAGE FROM PRESIDENT RANKIN JAWORSKI

As I reflect on the past year at the Saskatchewan Sports Hall of Fame (SSHF) I would like to start by thanking everyone who joined us at the induction dinner to celebrate our 2017 class of inductees. From Olympic champions to innovative builders and a trailblazing jockey who opened the door for women around the world, this year's class of inductees exemplifies the remarkable athletes and builders that this province is proud to call our own. With a new group of seven officially enshrined, we are thrilled to carry forward the proud tradition of celebrating Saskatchewan sports excellence.
While the resumption of our annual induction dinner was the marquee event of 2017 it was far from the only thing happening around the hall. The SSHF continued moving forward from last year's 50th anniversary with a number of exciting events throughout the year and we look forward to keeping the momentum going in the New Year. 2018 will be a busy sporting year for Saskatchewan and the SSHF will be right in the middle of it. Our traveling exhibit is scheduled to take its first winter travels and will be a part of many of the national sporting championships happening in Regina. We have also recently announced a new collections agreement with the Regina Pats and are excited to continue that partnership in 2018.
As I look back over our accomplishments of 2017, I would be remiss to not once again congratulate our Executive Director Sheila Kelly on her receipt of the very prestigious Bill Schroeder Distinguished Service Award from the International Sports Heritage Association.  Sheila has been the sustaining constant of the SSHF for over a quarter century and her passion, dedication and leadership have had far reaching impacts across Canada and North America. Sheila is a very deserving recipient of this award and it is my pleasure to again congratulate her on this accomplishment.
On behalf of myself, and the Board of Directors I would like to wish everyone a wonderful holiday season. We hope your 2017 was full of great memories with friends, families and teammates and wish you a safe and happy 2018.
Website: www.sasksportshalloffame.com
Facebook: SaskSportsHF
Instagram: @SaskSportsHF
Twitter: @SaskSportsHF
Review us on TripAdvisor
Happy Holidays,
Rankin Jaworski
To find out more on our latest happenings at the SSHF, download the full version of the newest For The Record, right here: