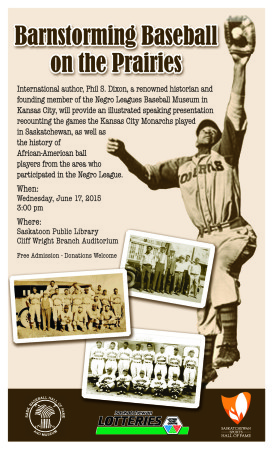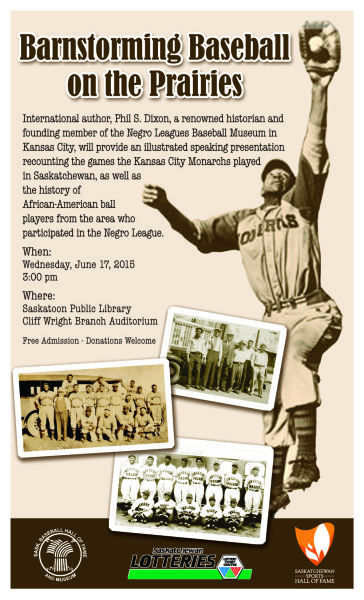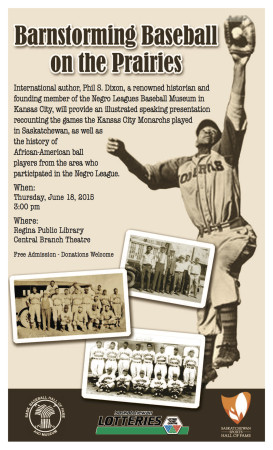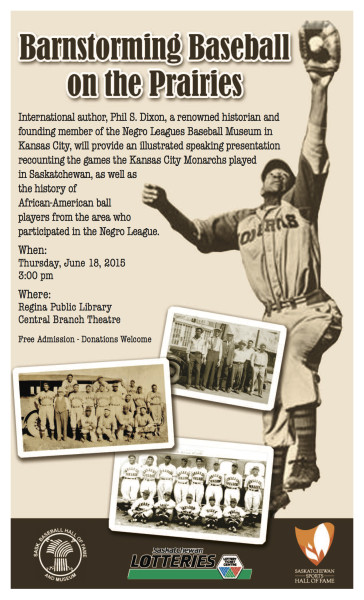 In the 1930s and 1940s The Negro Baseball League toured through our province on barnstorming tours.
Renowned historian, author and founding member of the Negro Leagues Baseball Museum in Kansas City, Mr. Phil S. Dixon shared some stories with a delighted Dan Reynish.
Read more about Phil's upcoming presentations in Regina & Saskatoon here.
Be sure to join us, when the Barnstorming Baseball Presentation Tour comes through your city!