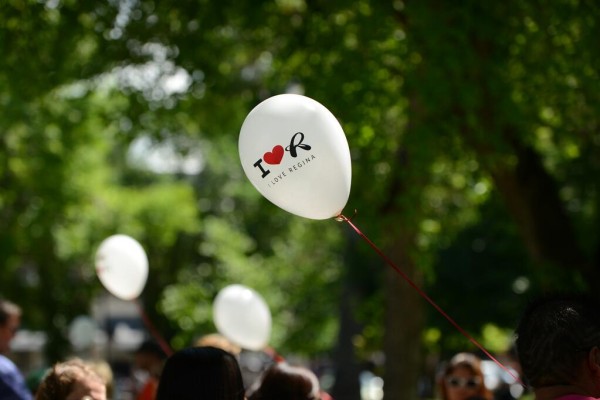 The Saskatchewan Sports Hall of Fame will be participating in this year's I Love Regina Day on July 19th 2014. Located in Victoria Park, I Love Regina Day is a day for families to come out and celebrate our city. Running from 9:00 am – 2:00 pm, this event consists of a free BBQ (while quantities last), the Regina Farmer's Market, tons of children's activities and exhibitors.
The SSHF will have a table set up with children's sports games and activities. We will also have the Hall open to visitors, so be sure to stop in and check out our feature exhibit Sports in Shorts, as well as enjoy our air conditioning.
Our hours for I Love Regina Day will be 9:00 am – 3:00 pm. Admission will be by donation all day.
For more information about the day check out their website at Regina.ca