The Saskatchewan Sports Hall of Fame (SSHF) has instituted several new initiatives to provide the safest and most hygienic atmosphere for our visitors' peace of mind. We hope you will feel comfortable and safe during your visit.
We have implemented enhanced cleaning and disinfection procedures for "high-touch" areas throughout our three galleries. The SSHF is cleaned extensively each morning before opening. All available interactive elements are cleaned as required once our visitors leave. You can learn more about which interactive features will be available here.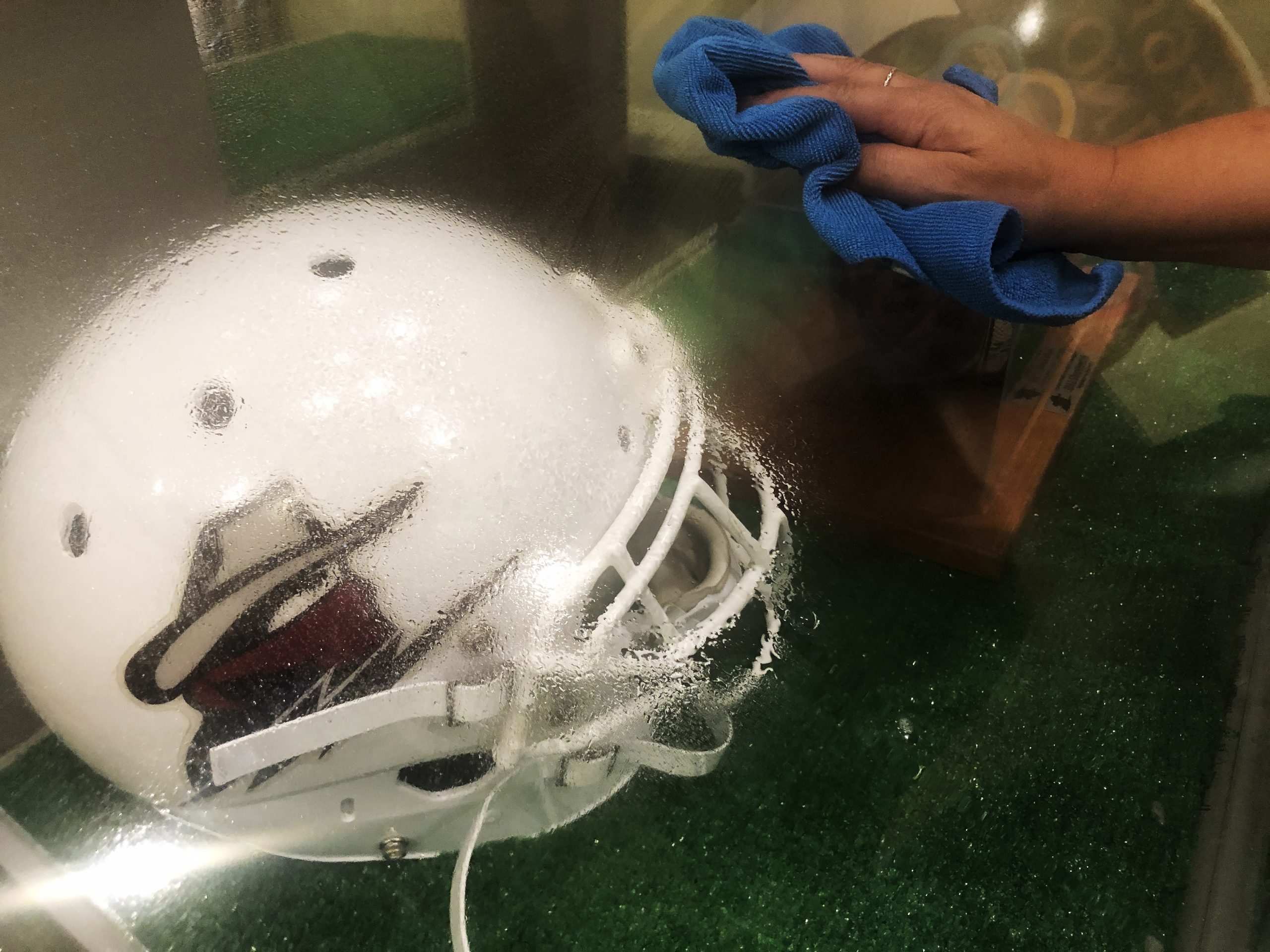 Hand sanitizer is available once you immediately enter the Saskatchewan Sports Hall of Fame and again at multiple points throughout our galleries.
We are not offering in-person public programming, summer field trips, or group tours at this time and there is no public access to our archives as well.
A maximum capacity of 15 people can be in the SSHF at any given time to ensure proper social distancing. If your group is larger than six, you may be asked to split into a smaller group.
To accommodate our limited capacity we ask that you access our online booking system to secure your timed entry prior to visiting. Please refer here for more information to help you plan your visit in advance.
Please be advised that visits may be capped at one hour during peak times should there be more visitors scheduled to arrive.
There is no seating available inside the SSHF galleries to limit contact points. There is also no available seating area in the foyer of the Saskatchewan Sports Hall of Fame building at this time. The water fountain in the foyer is also closed to the public.
All visitors will be asked to confirm their name and a phone number. That information will not be used for promotional purposes and will only be shared with the Saskatchewan Health Authority should it be requested. Refusal to provide this information will result in the denial of entry to the Saskatchewan Sports Hall of Fame.
Effective Friday, October 1, 2021, as per the Government of Saskatchewan's Public Health Measures, the SSHF is obliged to ask all visitors for proof of vaccination or a negative COVID-19 test received within 72 hours of their visit. This policy applies to all visitors 12 and older, with no exceptions.
For more on this policy, including accepted proof of vaccination, please click here.
As long as government public health regulations require it, we will require our visitors to wear a mask that covers their face and nose at all times when in the SSHF. Our staff are similarly required to wear a mask. We do so with respect for your well-being when visiting and in the hope that our visitors feel as comfortable as possible spending time with us.
We encourage our visitors to follow the guidelines of the Saskatchewan Health Authority and Public Health Canada. Practicing proper hygiene etiquette and taking preventative actions will help reduce the spread of respiratory viruses.