The Saskatchewan Sports Hall of Fame (SSHF) has instituted several new initiatives to provide the safest and most hygienic atmosphere for our visitors' peace of mind. We hope you will feel comfortable and safe during your visit.
We have implemented enhanced cleaning and disinfection procedures for "high-touch" areas throughout our three galleries. The SSHF is cleaned extensively each morning before opening. All available interactive elements are cleaned as required once our visitors leave. You can learn more about which interactive features are available here.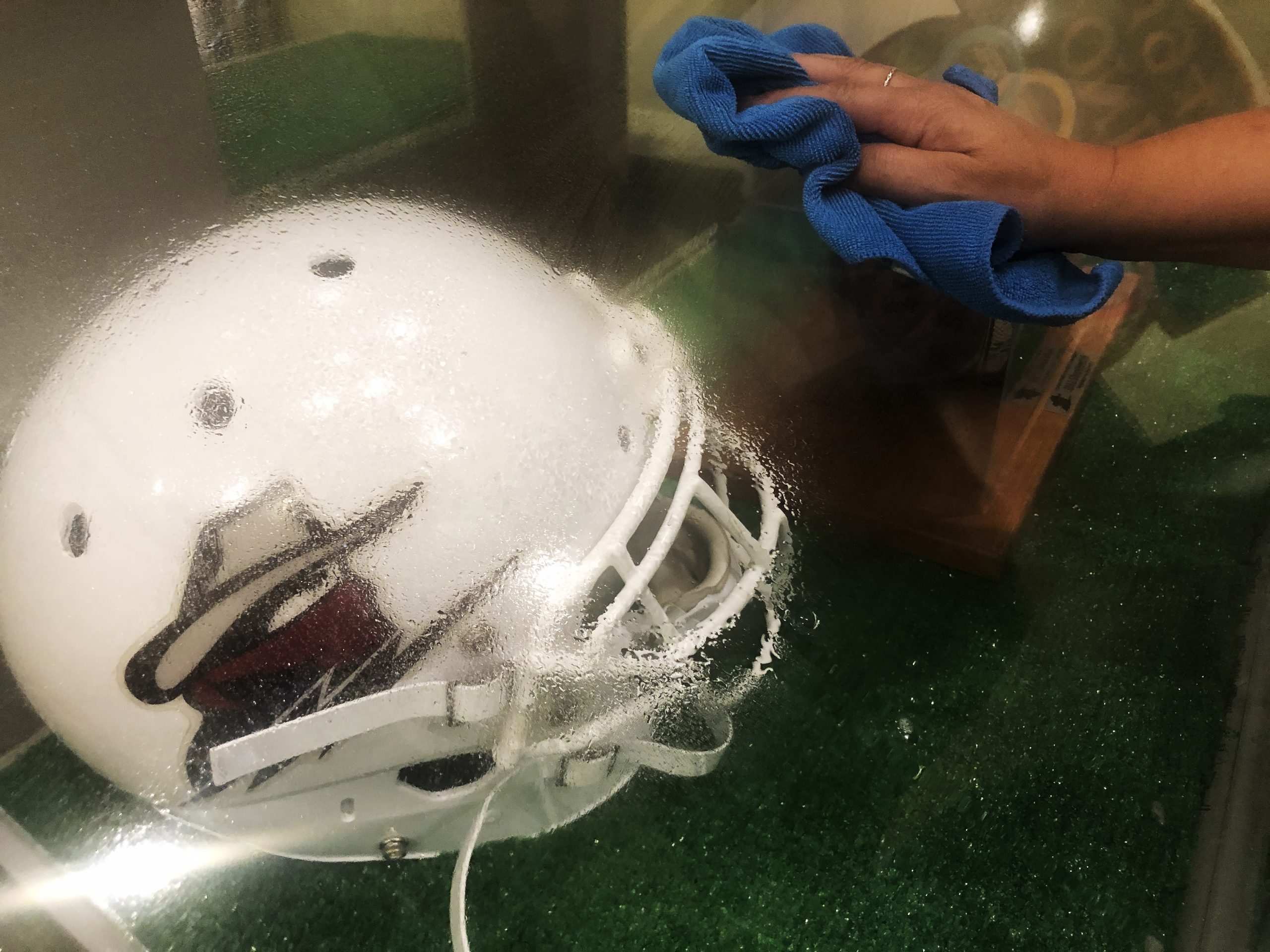 Hand sanitizer is available once you immediately enter the Saskatchewan Sports Hall of Fame and again at multiple points throughout our galleries.
A maximum capacity of 15 people can be in the SSHF at any given time to ensure proper social distancing. If your group is larger than six, you may be asked to split into a smaller group.
To accommodate our limited capacity we ask that you access our online booking system to secure your timed entry prior to visiting. Please refer here for more information to help you plan your visit in advance.
Please be advised that visits may be capped at one hour during peak times should there be more visitors scheduled to arrive.
There is no seating available inside the SSHF galleries to limit contact points. There is also no available seating area in the foyer of the Saskatchewan Sports Hall of Fame building at this time. The water fountain in the foyer is also closed to the public.
All visitors will be asked to confirm their name and a phone number. That information will not be used for promotional purposes and will only be shared with the Saskatchewan Health Authority should it be requested.
We encourage our visitors to follow the guidelines of the Saskatchewan Health Authority and Public Health Canada. Practicing proper hygiene etiquette and taking preventative actions will help reduce the spread of respiratory viruses.