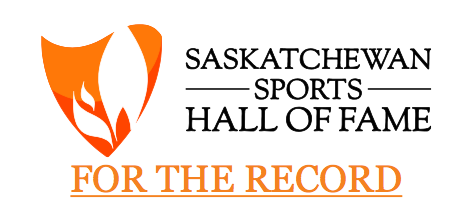 With the close of 2016, and our 50th anniversary celebrations behind us, the Saskatchewan Sports Hall of Fame (SSHF) is embarking on another exciting year.
We were delighted to learn that the SSHF has been named a finalist for a Saskatchewan Tourism of Excellence Award in the category of "Business of the Year" (under 20 full-time employees). We are thrilled to receive that nomination and look forward to attending the Gala awards in April.
In 2016 we did not have an induction as the anniversary kept us very busy.  However, in 2017 we will once again have an induction ceremony to welcome new inductees into the Hall.  The media announcement to introduce this year's class will be held at the SSHF on Thursday, April 27th.
Throughout the summer, our traveling exhibit will again be visiting a number of locations throughout the province.  The exhibit was so well received last summer and it truly gives rural Saskatchewan a taste of what the SSHF has to offer.
We are also excited about some sporting events that Saskatchewan will be hosting in 2017 and 2018. The 2017 Skate Canada International, 2018 Memorial Cup and the Brier will each be located in Regina.  These events bring awareness as well as drives sports fans to the city.  We will certainly be showcasing these sports during those events and will be looking to draw fans to the Hall where we can promote the history and success of Saskatchewan athletes.
The SSHF staff continues to run education programs and the displays are changed frequently so each time a person visits, they see something new. We have been adding technology to our repertoire and our social media channels keep expanding with more followers. Thanks to all the staff, we appreciate that they are continually thinking of new ways to show us off!
Our Board still dreams of a new location where we can find space to break many items out of storage, and no doubt, one day we will find it. On behalf of the Board of Directors, I want to thank you for your support.  We strive to have our inductees remain connected to the SSHF, and to have the general public share in the history and sporting successes of this great province.
Website: www.sasksportshalloffame.com
Facebook: SaskSportsHF
Instagram: SaskSportsHF
Twitter: @SaskSportsHF
Review us on TripAdvisor
Best wishes,
Linda Burnham, President
To find out more on our latest happenings at the SSHF, download the full version of the newest For The Record, right here: