The Saskatchewan Sports Hall of Fame was honoured with the Museums Association of Saskatchewan's MAS Award of Merit – Institution (under $50,000.00) for 2022.
The award was bestowed for the SSHF's Never Give Up educational program during the Museums Association of Saskatchewan (MAS) Conference and Banquet in Estevan on June 10. The SSHF had previously won a MAS Award of Merit – Institution (budget over $100,000) in 2018 for the mobile exhibit trailer project.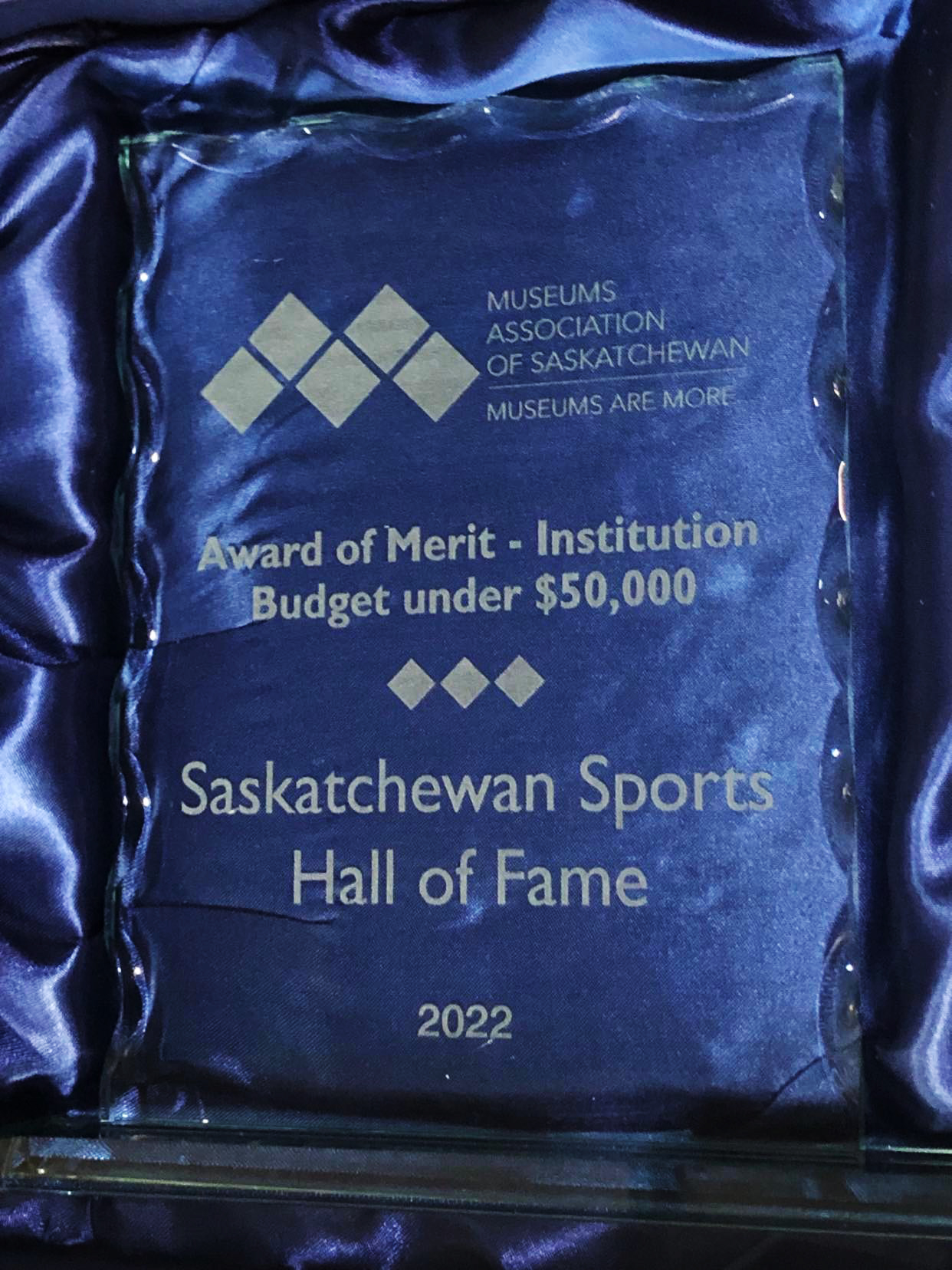 Never Give Up was also honoured with the Canadian Association for Sport Heritage's CASH Award of Excellence on June 1.
 Never Give Up is an education program targeting at-risk students in Grades 4-8 which focuses on answering the question: what makes a person a "hero"? By discussing the concept of a hero, Never Give Up allows the students to understand that heroes are different for everyone and often they take the form of positive role models throughout each person's community. Never Give Up is administered virtually and involves SSHF inductees who have overcome obstacles and hardships to achieve their own personal goals in sport and life. The students benefitting from this program represent a range of diverse life experiences and thus, so too do the presenters who currently include war refugees, amputees, and Paralympians.
Never Give Up really hit its stride in 2021 when Covid-19 required that all education programming be conducted virtually. Over the course of 24 sessions (six weeks in May/June and six weeks in October/November), the program reached 35 different communities and a total of 2,047 participants. The SSHF is grateful to have sponsorship support from SaskTel in order to make this program possible.
Inductees Arnold Boldt, Lisa Franks, and Ted Jaleta, along with Colette Bourgonje – who will be inducted into the Hall of Fame this fall as a member of the Class of 2021 – shared their inspiring stories with students across the province.
Never Give Up just completed its spring run with 13 different communities across the province taking part across the 14 sessions. In total 1,134 students took part in Never Give Up in the spring of 2022.
Founded in 1968, MAS is a non-profit, collective organization of over 250 member museums and a total membership of over 400, including individuals and associates.