Start Date: Friday, February 17, 2017End Date: Thursday, August 31, 2017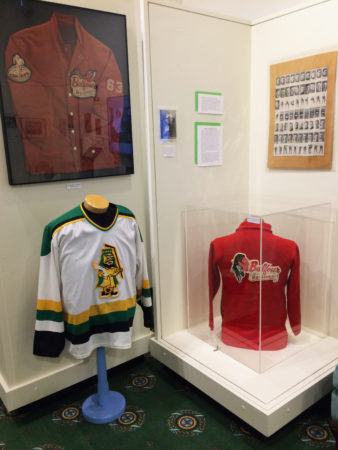 On display until September 2, 2017 is a celebration of the accomplishments made by our Indigenous inductees.
This exhibit was initially inspired by the recent acquisition of the Balfour Redman collection from Balfour Collegiate in Regina. Some items from this collection are pictured left.
While we have always included Indigenous athletes within each of our displays, this is the first time that the SSHF has featured them in a stand-alone exhibit.
Visit the Hall of Fame during regular business hours to examine the stereotypes and inequalities that these athletes continue to face within sport culture.
Click here to view gallery hours and admission rates. See you at the Hall!