Start Date: Thursday, January 26, 2017End Date: Saturday, April 22, 2017
Please come in and enjoy our newest exhibit! In celebration of the NHL's 100th Anniversary, the SSHF will be showcasing some of our finest hockey artifacts. With everything from trophies to jerseys, photographs and more, hockey fans will love these amazing pieces of history.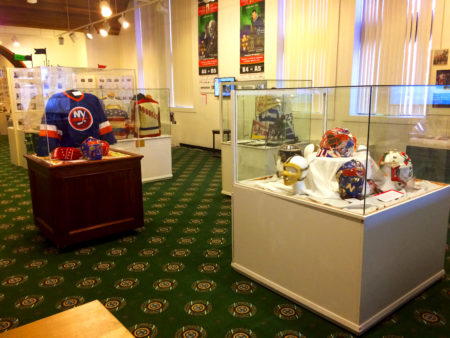 We are also very proud to display, for the first time ever, the extensive goalie mask collection on loan to us from Glenn "Chico" Resch. Since these items are not part of our permanent collection, they may never be on display at the Hall again, don't miss your chance to see them while you can!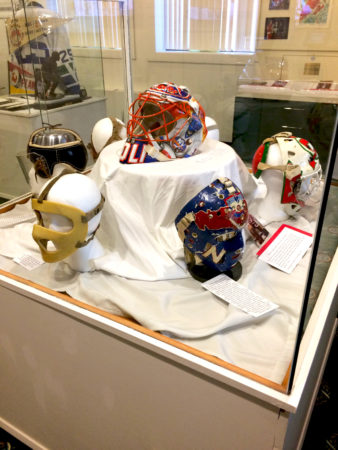 Click here to view gallery hours and admission rates, see you at the Hall!