Start Date: Wednesday, May 3, 2017End Date: Saturday, June 24, 2017
Curator's Statement: In the pursuit of greatness you have to train your body and you have to master your equipment. Knowing your rifle can mean the difference between a bull's-eye and nothing. A well strung racquet can keep a ball in play. The practice with a club can add yards to each swing on each hole. This display shows the history of the equipment that make athletes' "Hands Full".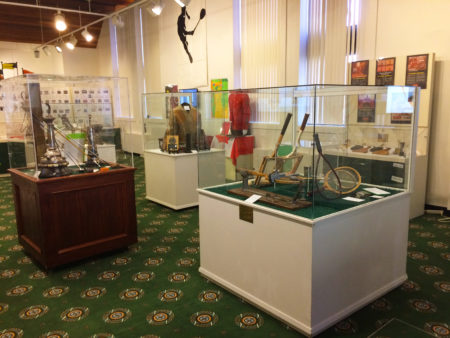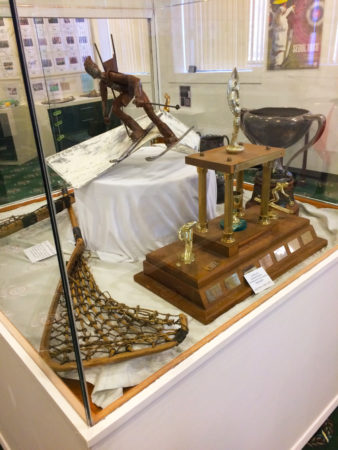 On display until June 24 is a special look at sports that include hand-held equipment. This exhibit includes everything from badminton, tennis, shooting and lacrosse to the less-obvious sport of skiing. Come to the Hall and explore how each of these sports push the athletes extremities to the max.
Visit the Galleries during our regular hours: Monday – Friday, 10:00 a.m. to 4:30 p.m. and Saturday's Noon to 5:00 p.m. Admission to this new exhibit is by donation. All donations are presently being directed towards a new football interactive. Anticipated cost: $2,000.
We can't wait to see you at the SSHF!