Start Date: Saturday, September 28, 2019End Date: Saturday, March 5, 2022
The exclusive club of Saskatchewan's finest athletes grew by eight on Saturday, September 28, 2019 at the Saskatchewan Sports Hall of Fame's 52nd Induction Ceremony and Dinner.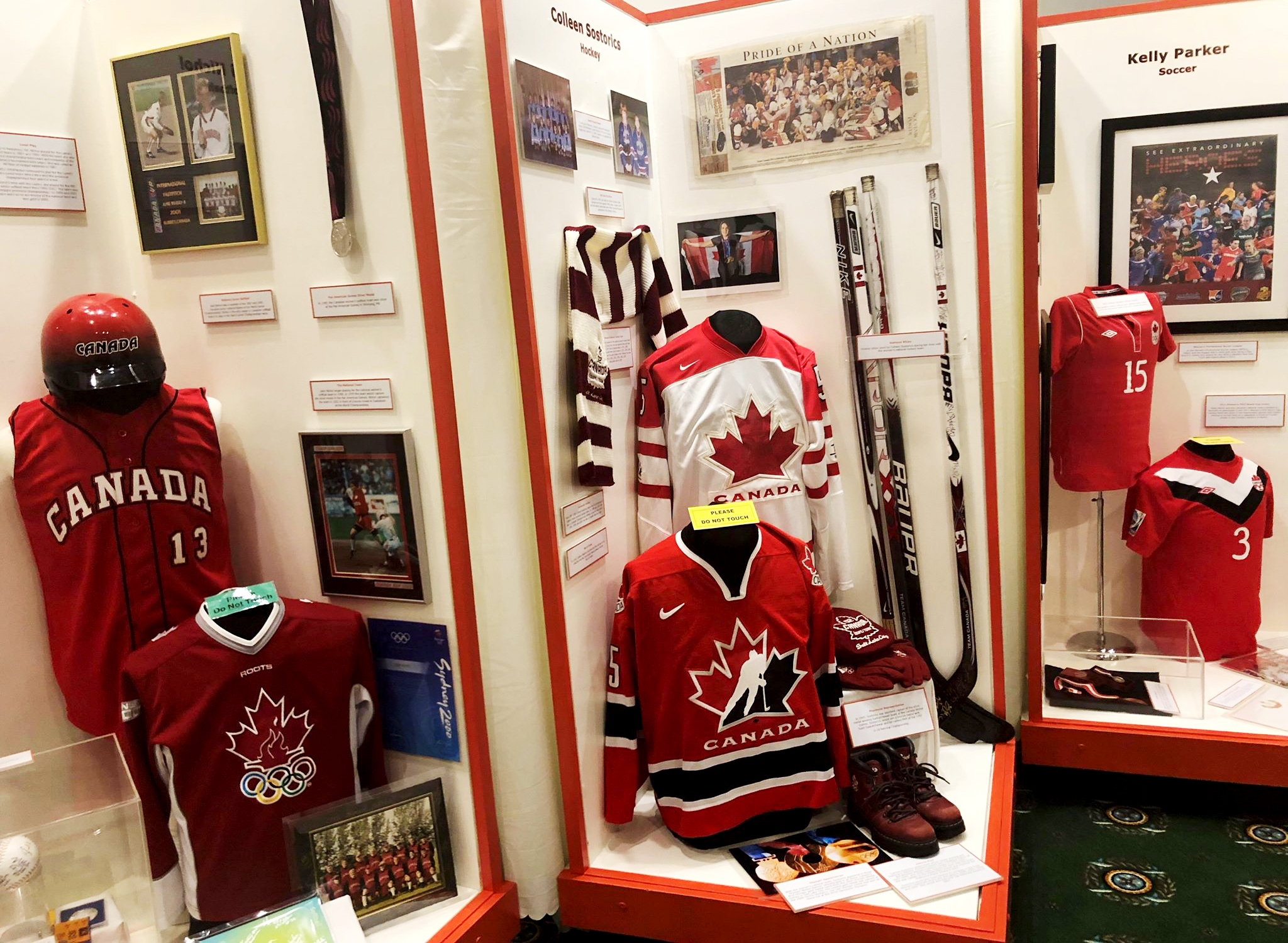 The 2019 Induction Class features Chris Biegler (basketball), Wendel Clark (hockey), Jacki Nichol (softball), Kelly Parker (soccer), Marg [Curry] Sihvon (basketball) and Colleen Sostorics (hockey) as well as builders Clarence Campbell (hockey) and Bill Kinash (cycling) to the Hall of Fame.
With their installation, there are now 527 inductees — 239 athletes, 163 builders, and 125 championship teams — representing 52 sports and 147 different Saskatchewan communities in the Hall of Fame.
To celebrate their induction, Dedication to Sport: Our New Inductees opened Saturday before the ceremony so our inductees could get a sneak peek at their artifacts on display. The exhibit will be open for a year to celebrate the accomplishments of our 2019 Induction Class. It features displays spanning each inductee's athletic career.
Following the announcement that the SSHF's 2020 Induction Ceremony and Dinner would be postponed, it was determined that the 2019 Dedication to Sport exhibit would remain on display through to the next induction ceremony slated for the fall of 2021.