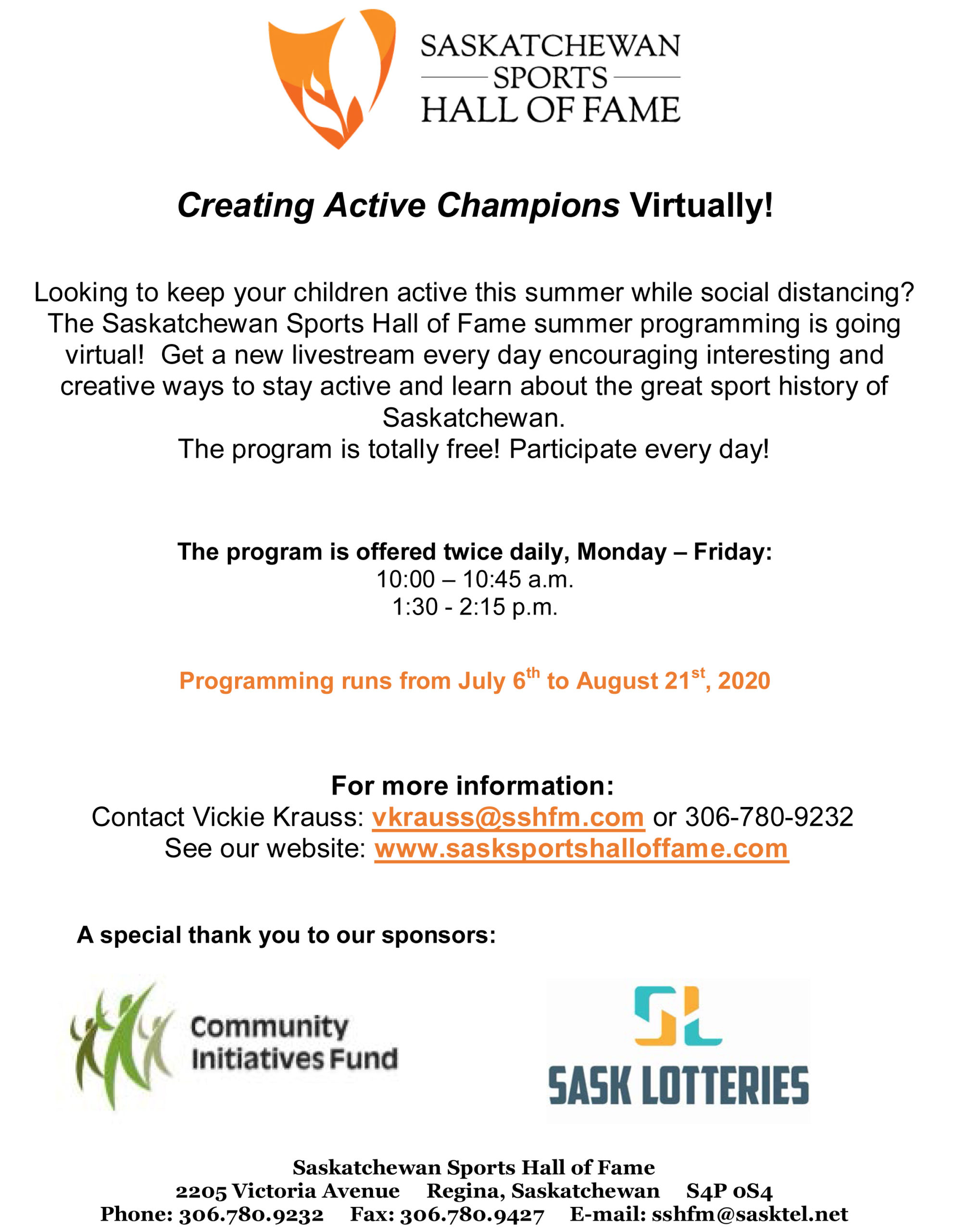 Additional Information:
1) To tune into the twice-daily livestreams, please visit us on Facebook www.facebook.com/SaskSportsHF/
2) Livestreams each day will be the same topic morning and afternoon but may be slightly different.
3) A small gift package sponsored by the Saskatchewan Amateur Trapshooting Association and Regina Ringette is available for children who participate. One package per child for the duration of the 2020 program while supplies last. In order to be eligible, you must register your group or individual and fill out the program evaluation form.
4) Pick up of packages will be determined at a later date when the COVID-19 restrictions are lifted and the SSHF re-opens to the public.
5) To register your child(ren) please email Vickie at [email protected]
6) We encourage all groups/individuals who participate to fill out the evaluation form online so we can make our program better and get to know a little bit about you and where you are located.
Thank you to our gift package sponsors: