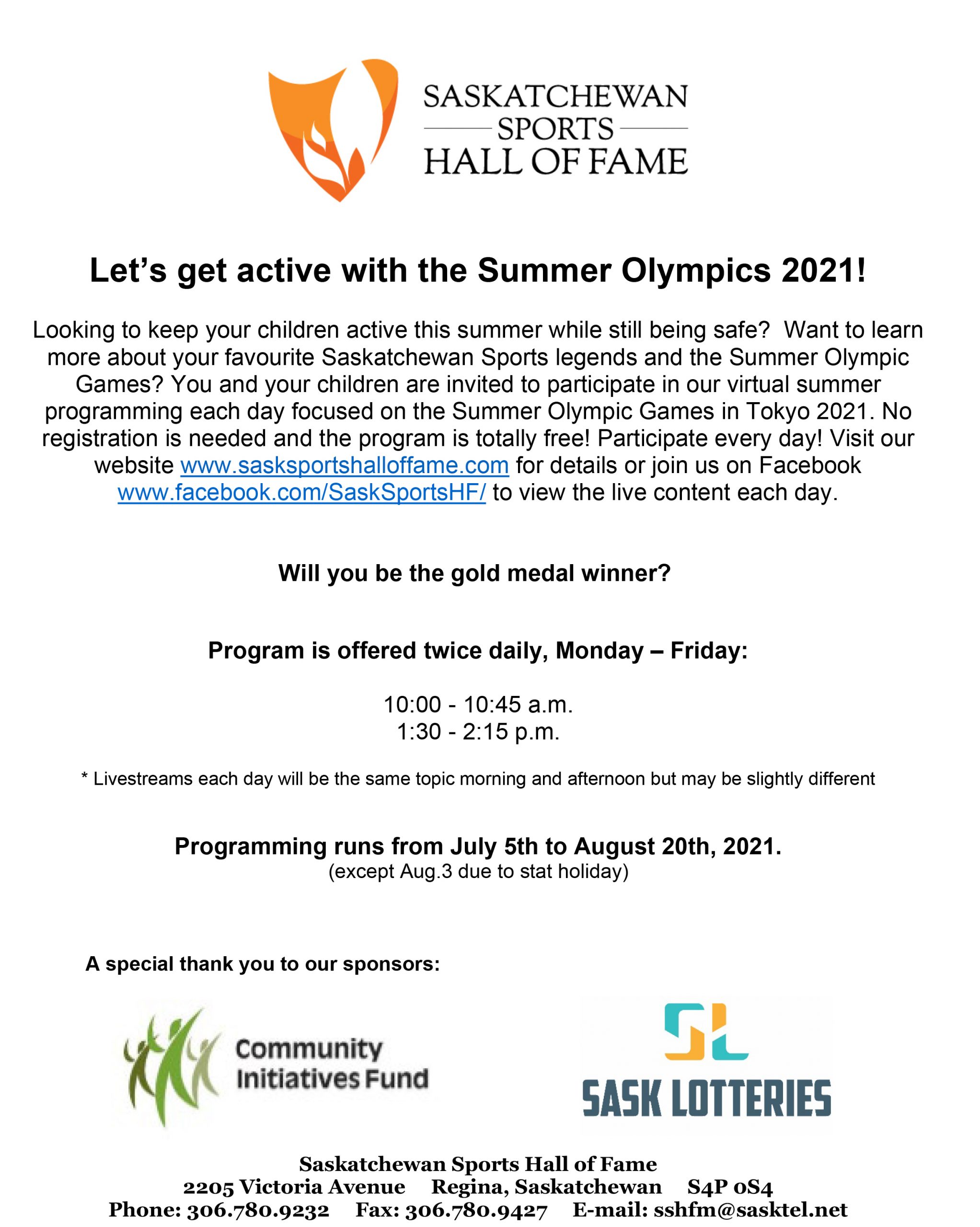 Join Ross and Robyn when Creating Active Champions debut on Monday, July 5.
This summer program encourages children and adults of all ages to get active and learn some great Saskatchewan sport history at the same time. This summer's program will have a special focus on the Tokyo Olympic and Paralympic Games.
Creating Active Champions will be live-streamed twice daily from Monday to Friday on our Facebook page.
This summer Creating Active Champions will begin virtually, but we are hoping that we will be able to welcome groups of children to take part in person at some point before the end of the summer.
We encourage all groups/individuals who participate to fill out the evaluation form online so we can make our program better and get to know a little bit about you and where you are located.
Thank you to our sponsors Saskatchewan Lotteries and the Community Initiatives Fund.