The Saskatchewan Sports Hall of Fame was proud to unveil their new touch table and 3D artifact display case Thursday.
The SSHF partnered with Twisted Pair Productions of Regina for this next stage in our Hall of Fame Gallery development. The new touch table and a 3D artifact display case allows visitors more access to the Hall of Fame's collection of artifacts and information on our inductees.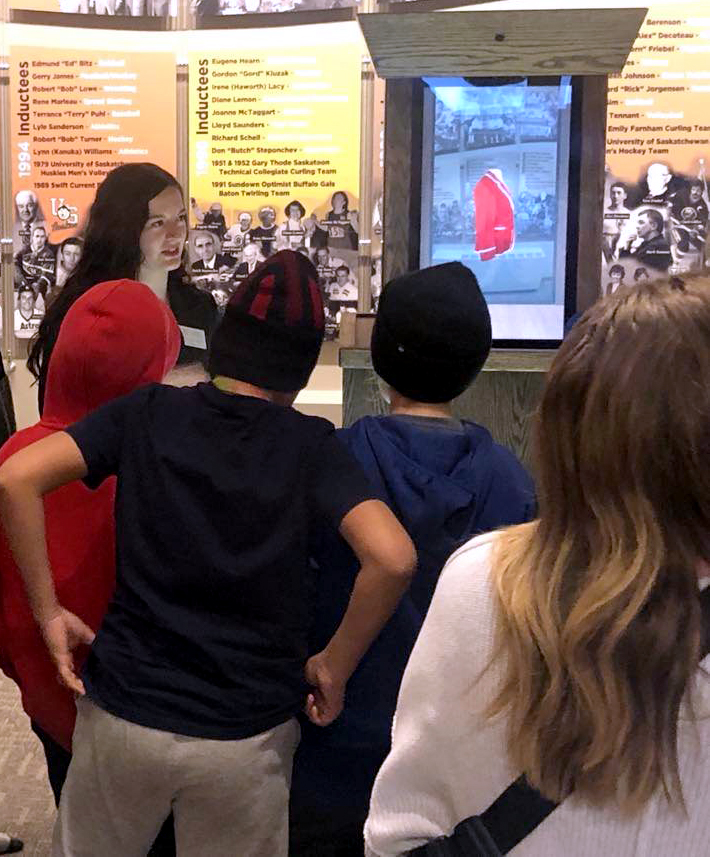 "We are delighted to see this project come to fruition. Through a generous donation from the Estate of Jordana Buchan and funding support from the Government of Canada and the Government of Saskatchewan, we are now able to provide our visitors with unprecedented access to our permanent collection at one time. In a facility with very limited exhibit space, this is a significant visitor enhancement. The touch table content and 3D exhibit case allow visitors to immerse themselves in Saskatchewan's sport history and really self-direct what they want to explore," said Saskatchewan Sports Hall of Fame Executive Director Sheila Kelly. "Additionally, the ability to continually update and expand the content available allows us so much more flexibility in how we interpret the sport history than our physical space allows."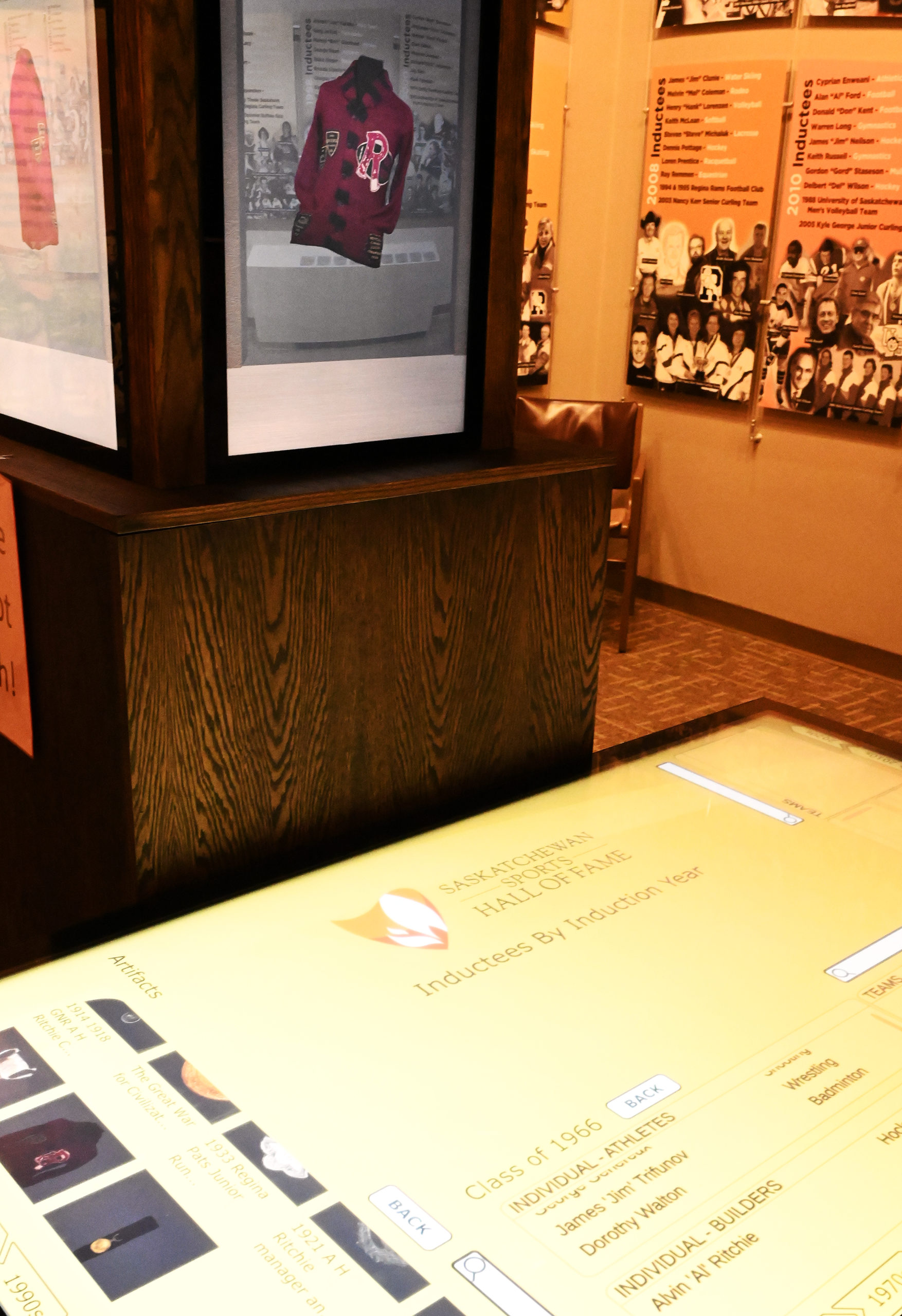 More than 500 artifacts were photographed and then rendered in a 3D format for the new display case. The images of the artifacts can be manipulated and rotated within the case so visitors can view more of the SSHF's impressive permanent collection at once than can be physically displayed at any one time.
The touch table features information on each of the Hall of Fame's 540 inductees. The information is organized in timelines that bring the history of Saskatchewan sport to our visitors' fingertips.
This project has been in development for five years and has taken 15 months of dedicated curatorial time to reach completion. This project would not have been possible without the funding support of the following individuals and organizations: the Estate of Jordana (Ball) Buchan, the Government of Canada, the Government of Saskatchewan, Twisted Pair Productions, and Queen City Electrical.