Start Date: Saturday, July 8, 2017End Date: Tuesday, October 10, 2017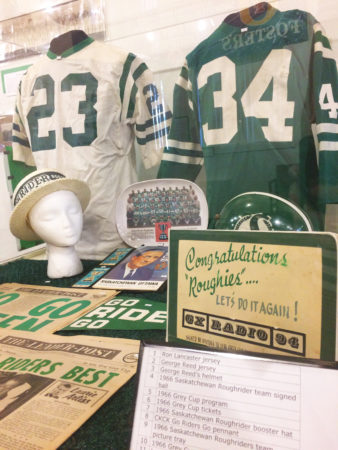 Saskatchewan Roughrider fans will love our latest exhibit! On display until October 10, 2017 is a unique look at the Roughriders championship years. From the early tribulations of the Regina Roughriders to their most recent successes, and everything in between, we have it all covered. Every Grey Cup that the Roughriders have played in is represented in this display. That's right, all 18!
Visit the Galleries during our regular hours: Monday – Friday, 10:00 a.m. to 4:30 p.m. and Saturday's Noon to 5:00 p.m. Admission to this new exhibit is by donation. All donations are presently being directed towards a new football interactive. Anticipated cost: $2,000.
We can't wait to see you at the SSHF!