Start Date: Wednesday, April 6, 2016End Date: Thursday, June 30, 2016
Our Gallery 3 has changed once again! On display until June 30, 2016 will be a dedication to the fan culture of sport.

Sport has always fueled the creative spirit of popular culture, be it through the fans or the business side of sport.This exhibit showcases the popular culture side of our permanent collection through kitschy "folk art", big business advertising, souvenirs and everything in between.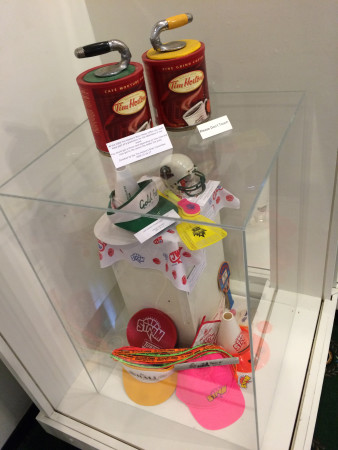 Don't miss your chance to see these truly one-of-a-kind items!