The Saskatchewan Sports Hall of Fame welcomed a new group of seven remarkable inductees into its ranks on September 23, 2023, as the 55th Induction Dinner & Ceremony.
To celebrate the achievements of our newest induction class and share some of their stories, each of the seven new inductees has their own Dedication to Sport exhibit that is on display now.
The 2023 Induction Class features four athletes: Jaime (Cruickshank) Boyer (Saskatoon – Multi sport), Ryan Getzlaf (Regina – Hockey), Joan McEachern (Lanigan – Soccer), and Hayley Wickenheiser OC (Shaunavon – Hockey) and three builders: Lorne Lasuita (Wynyard – Multi Sport), Bernadette McIntyre (Bethune – Curling), and Noreen Murphy (Saskatoon – Softball).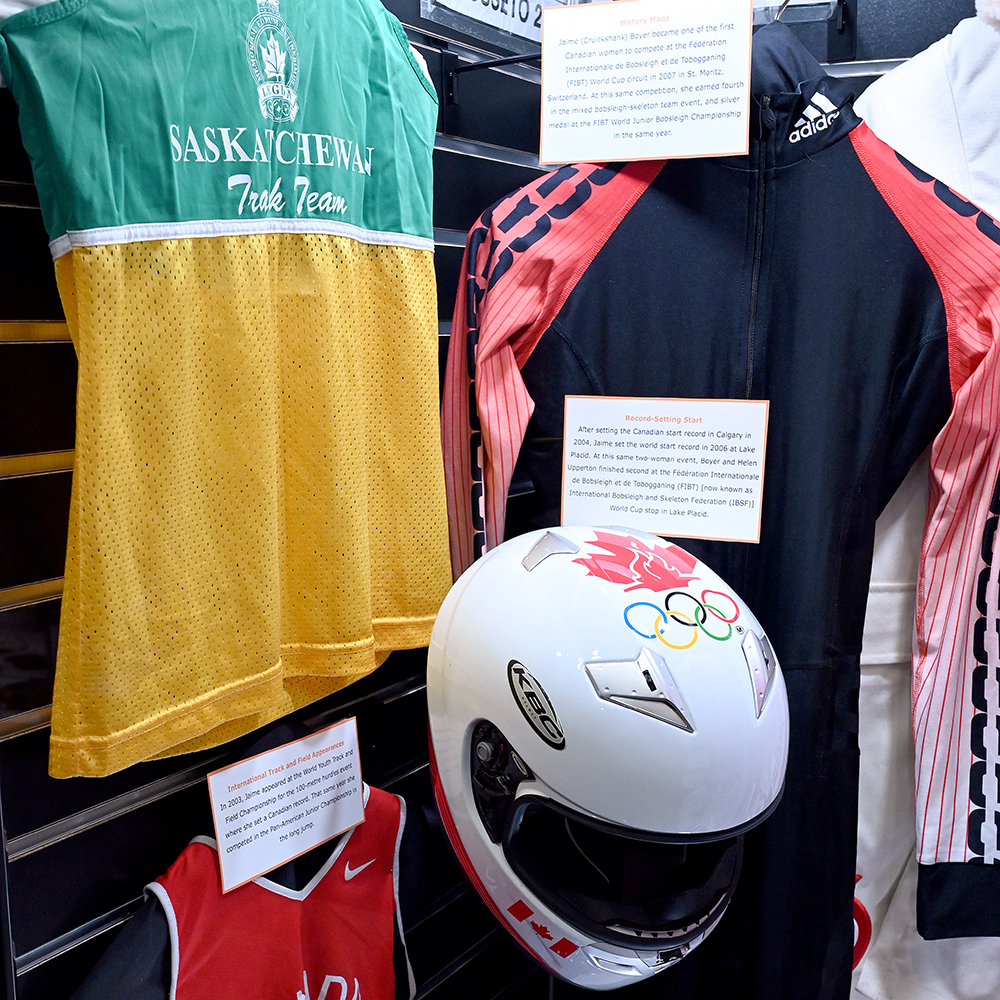 Boyer competed for Canada at international competitions in trampoline & tumbling, athletics and bobsleigh before she turned 20. She was the youngest bobsleigh competitor at the 2006 Turin Winter Olympic Games when she represented Canada in the two-women event.
Getzlaf won two Olympic gold medals with the Canadian men's hockey team at the 2010 Vancouver Winter Olympics and at the 2014 Sochi Winter Olympic Games. He also won the Stanley Cup in 2007 with the Anaheim Ducks, where he would play 17 seasons, including 11 as the team's captain.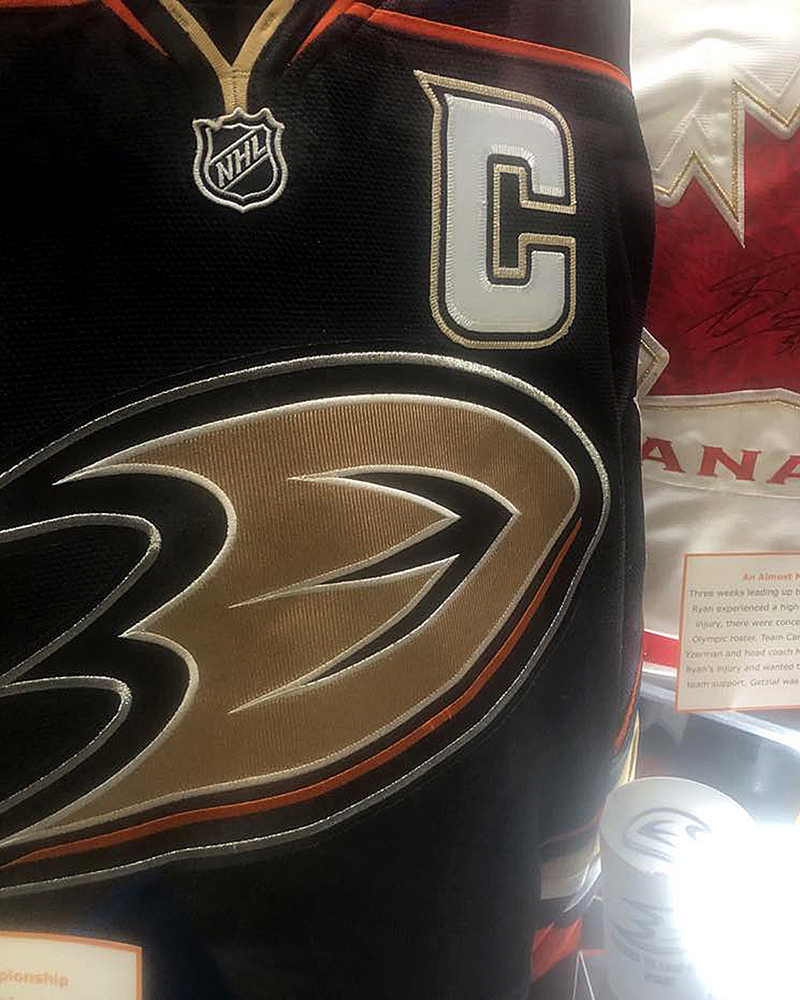 McEachern won four Jubilee Trophy national women's club soccer championships and was an early member of the Canadian women's national team when it was formed. She would spend nine years on the national team and was in the squad when they made their first appearance at the 1995 FIFA Women's World Cup.
Wickenheiser is one of the most decorated Canadian athletes of all time, having won four gold medals and one silver medal with the women's national hockey team. She was also a summer Olympian in softball in 2000 in Sydney. Wickenheiser is the all-time Olympic hockey scoring leader in either gender and is the Canadian program's all-time leader in goals (168), assists (211), points (379), and games played (276) during her 23-year career on the national team.
Lasuita has attended 50 different multi-sport games in a long career as an administrator and volunteer. He has been a part of all but one of the 25 Saskatchewan Games and has been Chef de Mission for Team Sask at the Jeux du Canada Games five times and served on the mission staff nine other times. He also served as a volunteer with the Canadian staff at the 2004 Athens Olympic Games.
McIntyre has been essential in helping establish Regina as a prime destination for national and international curling events. She has served as the bid committee chair for numerous competitions ranging from the Brier and Scott Tournament of Hearts to the Olympic Trials and the men's world curling championships. She has also had leadership roles in host committees for numerous major curling events and also the 2013 and 2022 Grey Cup and the 2018 LPGA CP Women's Open.
Murphy spent 14 years coaching in the national women's softball team program and served as the national junior team head coach. She was part of the coaching staff at the 1996 Atlanta Olympic Games and at the 2004 Athens Olympics. She coached Saskatoon's Lorne's Lazers to seven straight provincial championships in different age groups as well.
With the addition of these inductees, there are now 547 inductees — 251 athletes, 169 builders, and 127 championship teams. There are 53 different sports represented from 149 different Saskatchewan communities in the Hall of Fame.