Start Date: Wednesday, November 8, 2017End Date: Saturday, January 27, 2018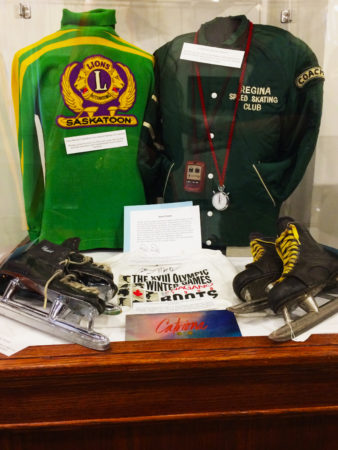 Saskatchewan is well known for its hockey stars, but Saskatchewan is known for other sports on ice as well. There's the velocity and power of speed skating, the grace and technique of figure skating, and we can't forget about the tactics and precision of curling. Come in and check out On the Ice and Without a Stick from now until January 27, 2018.
All three of our galleries are open Monday – Friday 10:00am – 4:30pm and Saturday 12-5. We are admission by donation.
We also have educational programming available throughout the year that incorporates all of our exhibits! For more information, click here or contact our Education Coordinator, Vickie Krauss, at 306-780-9232.