Enhancing the Visitor Experience – Multi-Sport Simulator has Arrived!
We have been dropping hints for a few weeks about changes coming to the visitor experience at the SSHF. The first of these changes has now been installed in Gallery II and is ready for action. We are thrilled to announce the arrival of a multi-sport simulator that is now accessible to our visitors as part of the regular admission price (members are free – but bring your membership card).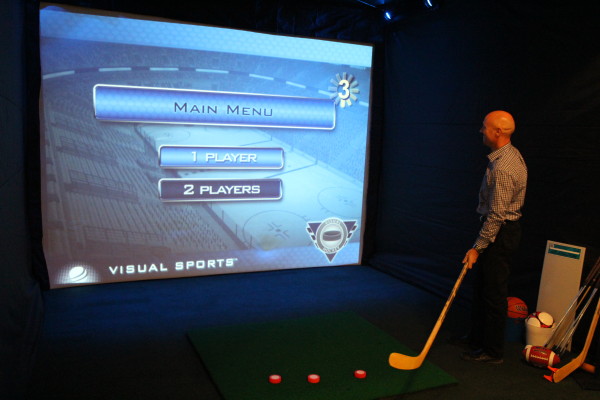 The simulator lets you play like a pro as it brings the excitement of the sports arenas into the galleries with incredible precision, real equipment and amazingly lifelike gameplay. Sports available for play include hockey, football (quarterback or kicker), baseball (hitting & pitching), soccer, basketball, golf, rugby and cricket, among others.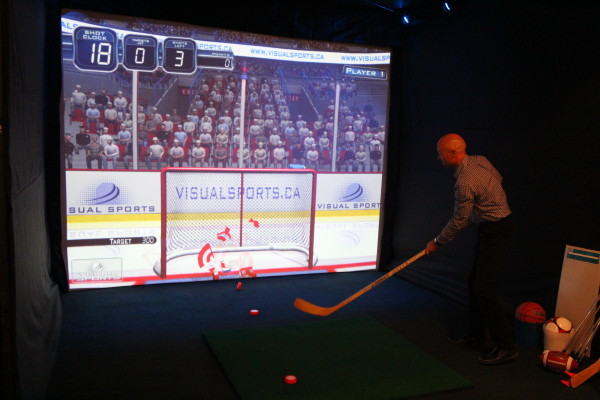 We will be unveiling some great contests, activities and events with the new simulator at the centre of the action. Stay tuned for more information, which will be posted here, on how to get involved. Until then, grab the gang and come down to try it out for yourself!